Around 64% of Americans are at least somewhat concerned about climate change, and several studies show that concerns about increased electricity costs are also on the rise. With that in mind, there is growing interest and demand for renewable energy solutions.
That means if you're thinking about adding solar panels to your home, you are joining the ranks of Americans concerned about the environment and worried about their bottom line.
Read on to find out how to choose the best solar panel installer for your home.
Evaluating Your Solar Energy Needs
A good solar panel installer should have the experience, license, and insurance. It's essential that the service you choose is not only knowledgeable but also has a good track record.
Ask for referrals from other customers who have used a solar provider. Read reviews and access a range of websites to check out the installer's specs and warranties.
Make sure to choose a certified installer to design and install your solar systems. They should carry out a detailed site survey before installation. Request an itemized quote that outlines the full cost of installation. 
Understanding Solar Panel Installation Services
Solar panel installation services consist of an experienced team of specialists. They help customize a system design that meets the needs of their customers. It includes advising the number of panels to specialist engineering and customized designs.
The installation can take different forms. It includes an on-roof installation, a built-in system, or even a tracking system. The installation process involves assessment and calculations to set up the most power efficiency.  
Here's a list of the types of solar installation services: 
Site Assessment
Site assessment includes an assessment of the roof's condition and structure. Making sure that it can support the mounting of the solar panels. The installer will map out the site and measure distances.
Allowing them to determine how many of the panels are and the best area to mount them. Solar panels should never shade each other to ensure optimal efficiency.
The inspector should check the electric wiring to make sure it is up to code. The installation area must have enough access and is free of any obstructions. 
System Design
Solar panel installation services need to first work out the energy needs of the home. Making sure to install enough solar panels to meet these requirements.
Solar panel installers need to ensure that any existing infrastructure is taken into consideration. The resulting system installation is ergonomic and pleasing to look at.
For larger-scale applications, system designers will need to create a custom solution. The customer then takes into consideration their exact needs. A robust design with a detailed installation guide is key for proper installation.
Equipment Installation
These services will have the complete installation of the solar system. This includes solar panels, inverters, racking, and power conditioning equipment. Professional installers are important when it comes to designing and installing a system.
An experienced installer should be knowledgeable about industry-leading products and installation methods. They should also be able to answer any questions about the installation process. Making sure to provide advice on proper care and maintenance.
Commissioning
The commissioning process is a crucial part of the solar installation process. It plays a major role in successful operations. Proper commissioning should include a detailed visual site survey.
Assessment includes functional testing, roof integrity checks, and other safety assessments. Clients can be sure of a safe, reliable, and cost-effective solar PV system. Resulting in long-term energy savings.
Evaluate Online Reviews and Customer Service
Reading reviews can give insight into the quality of their work and customer service. If you find many positive reviews, then you can be confident that they will do a good job. Speaking to past customers can provide valuable insights about the installer.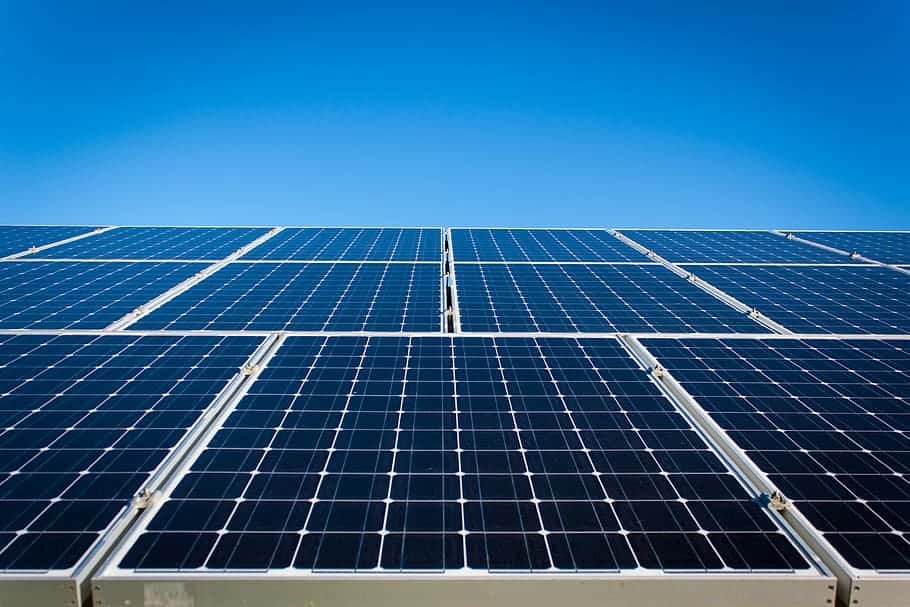 Questions about their experience must include the following:
Quality of the work
Safety precautions taken
Timeline of the installation process
Addressing warranties
A reliable installer will be happy to provide references or contact information. Allowing you to reach out and chat with their previous customers. 
Check Insurance and Certifications
Solar power installers are highly trained professionals who must check insurance and certifications before they work on any property. This is done to ensure that the customer is getting a safe, quality job and that the installer is covered in case of any accidents onsite.
Installers oftentimes need to be certified in the operation of solar panels and the wiring and installation process. They must also carry liability insurance to make sure that any damage or loss caused on the job is financially covered. They must check all relevant local electrical codes and building permits before they begin any work. 
Examine the Warranties
A quality solar panel installation should include a guarantee and warranties. It should include labor, panel performance, and the sealing of the unit. Make sure to find out the company's policy on replacing panels.
There are two types of warranty for solar power systems. These are the performance warranty and the product warranty. Here's the difference between the two types.  
Performance Warranty
Performance warranty guarantees the performance of the solar system that you bought. This warranty also promises that if any components or parts of the system fail to meet the standards. The company will replace or repair such parts for free at no extra cost to the customer.
This helps in ensuring the smooth functioning of the system and provides peace of mind to the owner. It also covers the replacement of defective parts and components at no extra cost. This clause makes sure that the customer does not have to bear any extra cost for future damages.
Product Warranty
Most solar manufacturers offer product warranties on their solar components. These warranties cover any defects in workmanship or defective solar system components. It states that manufacturers will repair or replace the parts free of charge.
Solar system installation warranties usually last for five or ten years. It covers any defects that may arise as a result of an improper or faulty installation.
Knowing the Cost of Solar Installation
It is important to compare the various costs that each installer has to offer. The cost may vary based on the size, type, and brand of solar panel. Factoring installation labor, hardware, and other incidentals into the cost.
Be on the lookout for offering incentives for solar panel installation. This would also influence the initial cost of the installation. It is important to look into the terms and conditions of the guarantees as well as warranties. Making sure that you are getting a quality product.
Considering any extra services or help with solar system financing. Here are a few ways to reduce the cost of a solar power installation. 
Investment Tax Credits
These credits help to reduce the cost of switching to solar. It is beneficial for both the consumer and the solar installer. To qualify for a tax credit, you must own or lease a solar system installed in any US state. You must have started using the system in the tax year for which you are claiming the credit.
The incentive is generally a dollar-for-dollar reduction in federal income taxes. Basing it on the total amount of the solar energy system installation costs.
State Tax Credits
By offering tax breaks to those making the switch to solar energy, states provide added motivation to make the switch. These credits reduce the amount of taxes owed on a particular state income tax return.
For example, Indiana offers a fixed 30% income tax credit for customers who have installed eligible solar energy systems. Make sure to do proper research to get more information on state tax credits. 
Other states may have similar incentives to encourage the use of renewable energy sources. To qualify for most of these credits, a homeowner must install and connect certified solar energy equipment to the residential electrical grid. This can provide them with significant savings on their utility bills. 
Cash Rebates
These rebates are usually funded by the state, although some federal and local rebate programs are available. Rebates are offered in order to reduce the cost of solar system installation. The rebate is designed to act as a price reduction, allowing a customer to reduce the cost of the system and thus increase the return on their solar investment.
Rebates vary in amount, but a typical rebate may be worth up to $2,000, depending on the size of the system and the availability of state incentives. Solar power incentives cash rebates are offered as either a lump sum payment or as a discount on the total cost of the solar system.
Solar Renewable Energy Credits (SRECs)
Solar Renewable Energy Credits, or SRECs, are renewable energy certificates that are created by solar PV systems located in a given state. They are tradable certificates that represent the environmental benefits of solar energy. SRECs represent proof that one megawatt-hour (1,000 kWh) of electricity was produced with solar power.
SRECs are also an important tool used to incentivize people to install solar power, as they can be sold or traded for a cash value based on the market price. It helps to offset the costs of the deployment and installation of a solar system. Governments and utility companies also use SRECs to meet renewable energy goals or obligations set by state or federal legislation. 
Performance-Based Initiatives
Performance-based incentives usually require a PV system to be inspected and meet certain performance standards, such as a minimum output in kilowatts.
Performance-based incentives can help to simplify the installation and maintenance of PV systems, therefore making them more accessible to communities and households. At the same time, these types of incentives provide a reliable source of revenue for PV system owners.
Subsidized Loans
In many states, incentive programs such as net metering return solar energy investments to customers, offsetting their energy bills. Subsidized loans are often provided through state and local government bodies. Making the cost of solar energy projects more manageable for households.
The loans may also include both federal and private lenders, offering competitive interest rates to encourage solar power investments. The incentives and subsidized loans help to reduce the up-front cost of solar energy projects and make solar energy economically feasible for families without large savings. 
Investigate the Solar Panels and Inverter Brand They Use
When choosing the best solar panel installer, it is important to consider what solar panels and inverter brands they use. Working with a brand that is well-known and has good reviews will save you trouble in the long run. Ask the installer about the solar panel and inverter products they use and how well they stand up in various climates.
Also, make sure to find out the warranty on the parts and components the installer will be using for your installation. If the warranties are good, this is a sign that the installer has faith in the work they will be doing. To ensure you are getting the best materials and products for your money, ask for details and price comparisons with other brands. 
Meet the Team
When evaluating a solar panel provider, it is important that you get to know their team and especially the team that will be installing your solar panels. You should look for solar panel installers who have experience and a good track record of successful solar panel installation projects. It is also important to consider communication and customer service, as these could be the deciding factors in choosing a good solar panel installer.
Look for companies that offer support services and warranties. Check for safety and quality guarantees, then evaluate what kind of supplier support comes with the installation. The best solar panel installer will be the one who best meets your needs at a price that you are comfortable with.
Hire a Certified Solar Panel Installer Today
Finding the right solar panel installer is critical to any successful solar panel installation. Research the installer's credentials and track record, get several quotes, and ask the right questions when interviewing potential installers to make sure the job is done right.
A good installer will take the time to understand your goals and provide a high-quality service. Contact the best solar panel installer near you. If you enjoy this educational article, browse our blog for more interesting reads!